Attalos Boutique Studios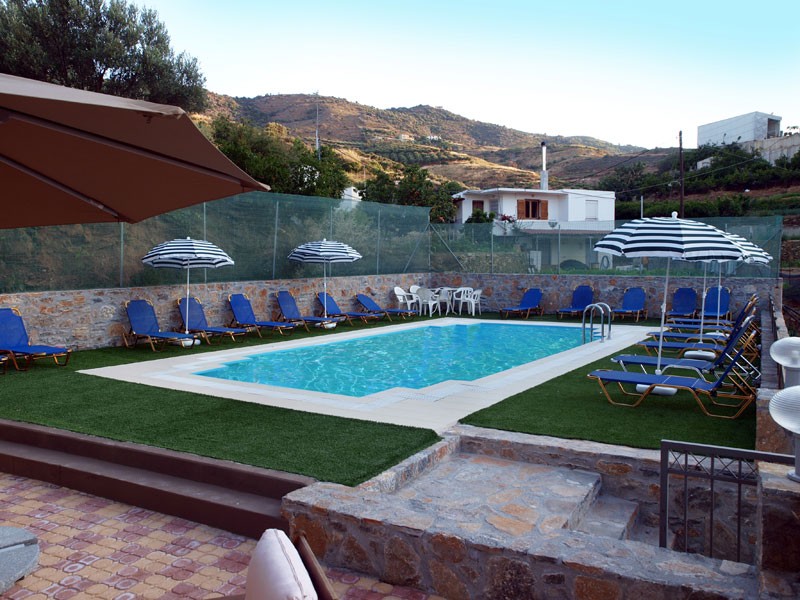 More photos
Click to enlarge
In one of the best parts of the island, we have created with care the rooms and apartments "ATALOS". Here, just 300 meters from the beach in a quiet and with spacious parking space place you can enjoy moments of relaxation. All rooms and apartments are fully equipped with kitchenette,air condition,television, w/c and of course verandas with view. At the same time "ATALOS" offers an organized swimming pool for kids and adults, and also a comfortable sitting room at the garden.
The whole area offers wireless internet for your convinience. The friendly atmosphere, cleanliness and excellent service will certainly give a touch of joy to your vacations. We wait for you.
We also provide a restaurant by the beach called "BRAVO". A feast of flavors and sensations awaits you.
Address: Agia Pelagia - Heraklio
Telephones: 0030 2810811060, 0030 2810811908
Mobile: 0030 6936931133, 0030 6944642380
Fax: 0030 2810811060
Website: http://www.attalos-crete.gr
https://www.facebook.com/pages/Attalos-boutique-studios/1384103418517046?fref=ts
Email: attalosboutiquestudios@yahoo.gr