Modus Rent a Car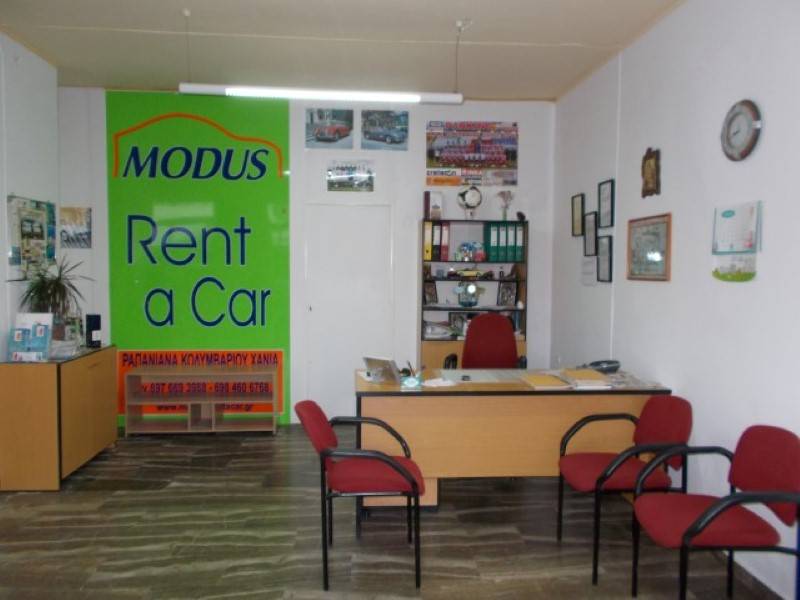 More photos
Click to enlarge
Hello from the beautiful town of Chania in Crete!
Welcome to the company "Modus", located in the quiet seaside village of Rapaniana in Kolymvari of the Municipality of Platanias. Crete is a synonym for holidays and we want to offer you the most beautiful holiday experience, so every year we strive for the best in the world of rental cars.
We offer a choice from a wide range of car models (small and medium-sized, city cars, mini vans and jeeps) or any other type you may desire, through our partner network.
Always with good humour and a smile, Mihalis and Manolis can guarantee you a pleasant cooperation in a friendly environment with safe cars at affordable prices, excellent service, as well as the seriousness and professionalism required.
Address: Rapaniana, Kolimbari, Chania
Telephones: 0030 2824022888
Mobile: 0030 6976693988, 0030 6984606768
Fax: 0030 2824022889
Website: http://www.modus-rentacar.gr/

Email: info@modus-rentacar.gr