Casa Leone Hotel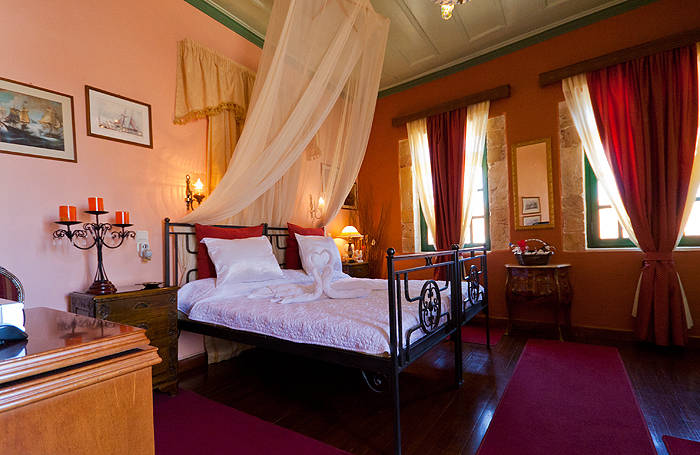 More photos
Click to enlarge
Welcome to "CASA LEONE" hotel, an authentically restored, historic Venetian villa built in the 15th century, situated at the romantic Venetian port of Chania Crete. Its original owners were Venetians descended from a well-known family of musicians named Leone, from whom our hotel has taken its name.
After much work and with painstaking care, under the oversight of the Archaeological Service, Casa Leone residence has been converted into a classy and romantic boutique hotel in 1999.
While modern conveniences and comforts have been added to Casa Leone hotel, it still retained the old wolrd charm that will take you back in earlier times to the romantic atmosphere of the Venetian period.
Address: 1st Lane, 18 Theotokopoulos Str.
Telephones: 0030 2821076762, 0030 2821056372
Mobile: 0030 6934628328
Fax: 0030 2821076762
Website: http://www.casa-leone.com

Email: info@casa-leone.com
ΜΗ.Τ.Ε.: 1042Κ030Γ0129200