Chrysos Asterias Taverna - Beach Bar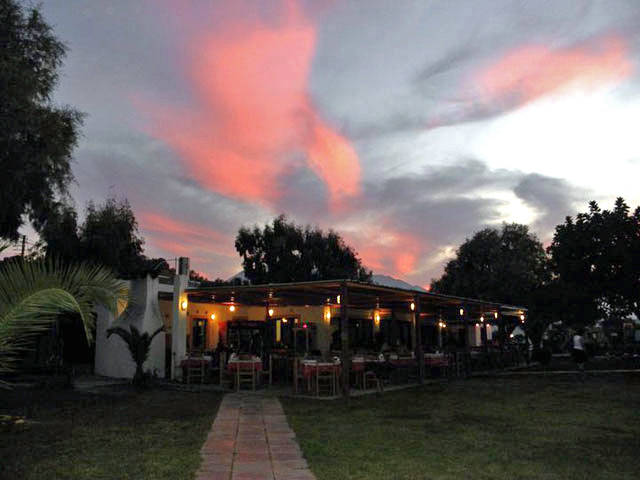 More photos
Click to enlarge
Right beside the sea in a fully organized beach you will find the golden stars. Here in a unique space, built with love and attentive to detail, you can enjoy your coffee, soft drinks, juice or anything else your appetite for our little friends do not worry, there is organized and plenty of room with toys swings, horses, motorbikes, bicycles, children's pool that celebration was unprecedented. Surrounded by trees and grass to sit on one of the pergolas or in our bar and enjoy a drink or a cocktail will be better drink it here. As for the cuisine is traditional with a feast of flavors and sensations, you can enjoy meals cooked, grilled, seafood accompanied with Greek music and good wine.
The beach of Episkopi is located 45km east of Chania and 14km west of Rethymnon, in a fertile valley lowlands. It takes its name from the nearby village, which is situated 2km south.
The Episkopi beach has a length of 3.5km, which has sand and shallow waters, like most great beaches of Northern Crete. Is highly organized, and around there are many large hotels, taverns, restaurants, bars and all the amenities one can need. Mainly in the western part of the beach you can find places with lifeguards, showers, changing rooms, umbrellas, snack bars, water sports, etc. However, due to its large size, you can certainly find a quiet spot, especially in the east. Indeed, there exists a point frequented by nudists.
Next to the beach passes along the northern road axis of Crete, making access anywhere in the breeze. Also, there are often bus routes that stop at Episkopi.
Address: Episkopi Beach - Rethymno
Telephones: 0030 2831061590
Mobile:
Fax:
Website: https://www.facebook.com/chrysos.asterias?fref=ts

Email: chrysos_asterias@hotmail.com