Marilou accessories – Souvenirs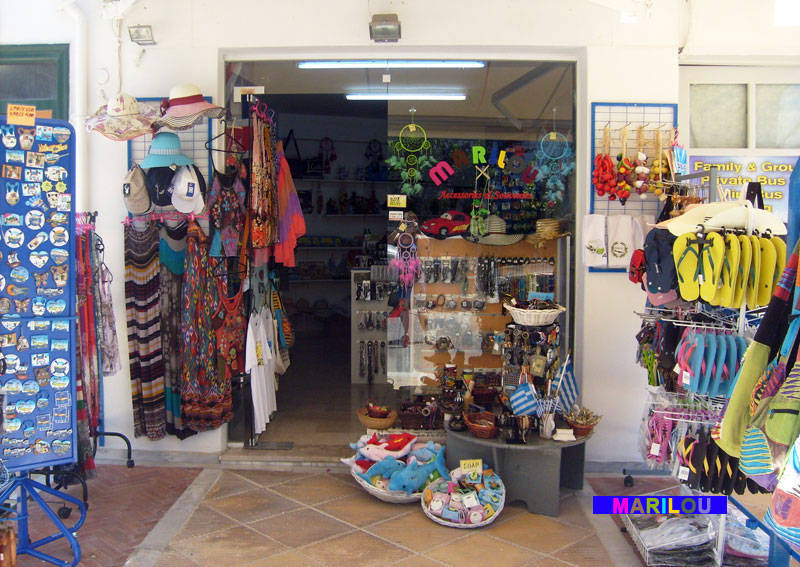 More photos
Click to enlarge
In one of the most famous parts of the world and specifically in Crete, the famous Chersonisos, was created with love and passion, a tasteful corner so you can find useful accessories and gifts, featured in the best possible way.
Here in a quiet area near the Centre of Hersonissos, will encounter the Marilou store ready to welcome you and help you in everything you are looking for.
Here you can find:
Featured Souvenirs
Shops
Beautiful Accessories
Jewelry
Statues
Clothes
Flags
Handbags
Sea items
and many other beautiful things...
Address: 26, Filonidou Zotou – Hersonissos
Telephones: 0030 2897025643
Mobile:
Fax:
Email: hofmanidis@yahoo.gr