Anemi Apartments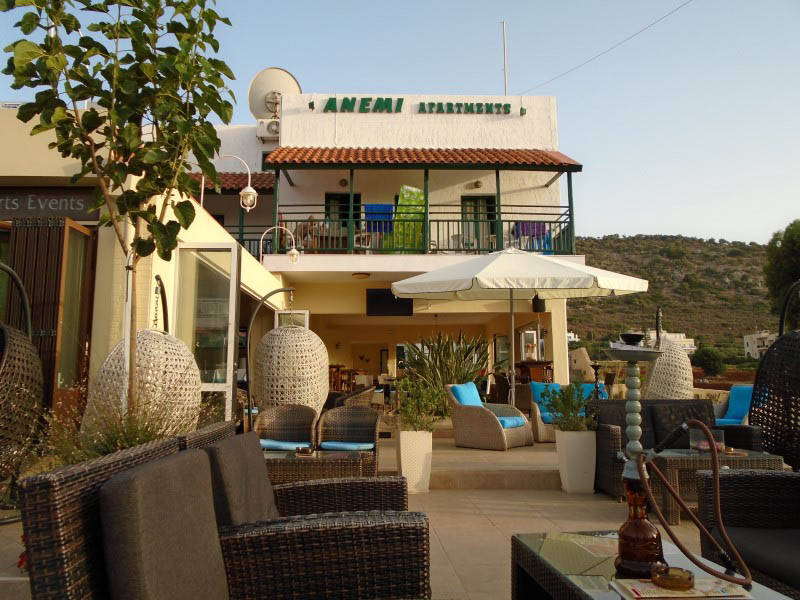 More photos
Click to enlarge
Anemi Apartments is situated in a quiet area with all the local amenities in a very close distance, so you have easy access to everything that the area offers.
The gorgeous beach of Stalida is just a 5 minutes walk. The main shopping street in Stalida basically starts from outside as you walk out.
There you can find shops that cover all kind of needs, tastes and pockets.
On the other hand, if you want to enjoy the famous night life, the centre of Malia is just 2 km away. A must if you like clubbing nights.
Bars, clubs and restaurants offer you the sense of the unforgettable Mallia's night life experience.
In the old city of Malia you can find taverns serving Mediterranean and Cretan cuisine. In the end of your dinning you will taste the Cretan traditional drink "raki".
Narrow streets with old churches wait for you to explore them. You will meet a lot of smiling faces from real Cretan people.
Address: Malia
Telephones: 0030 2897032127
Mobile: 0030 6981960136
Fax: 0030 2897032127
Website: http://www.anemi-hotel.gr

Email: rose2004@otenet.gr
ΜΗ.Τ.Ε.: 1039K011A0202801