Hera Studios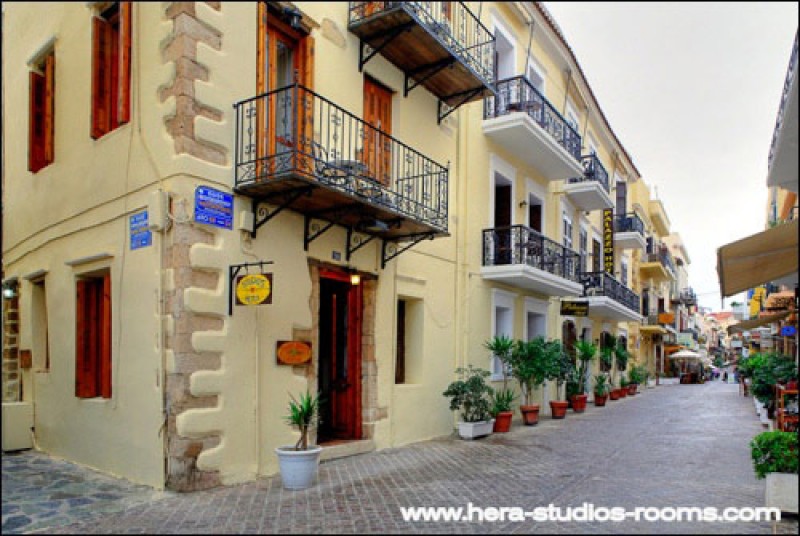 More photos
Click to enlarge
Hera Studios is a small traditional hotel, located in Theotokopoulou - one of the most famous, historic streets of Chania old town.
The Hera's charming, traditional building dates back to the Venetian period of Crete's history during the 13th and 14th centuries. As such, it is built of stone and wood.
Located approximately 60 metres from the sea, all of the property's studios have beautiful sea-view balconies made from iron and wood.
The street outside runs next to the old Venetian harbour of Chania and the whole area is of unique beauty. The local area is known for its Venetian and Neoclassical buildings and is located only 10 minutes walking from the museums and shops of the city centre.
Address:
Telephones: 0030 2821088439
Mobile: 0030 6936901013
Fax:
Website: http://hera-studios-rooms.com/

Email: maousostopanas@gmail.com
ΜΗ.Τ.Ε.: 1042K050B0128800