Artemis Rent Rooms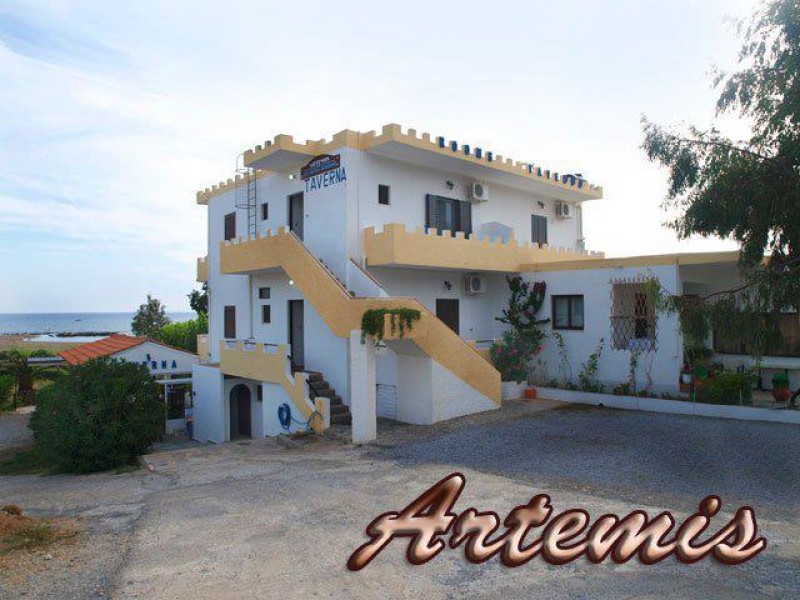 More photos
Click to enlarge
ARTEMIS lies directly at a child friendly beach and next to the Venetian ruins. At 10 minutes walking distance you will find one of the most beautiful beaches of Crete, Orthi Amos.
The amusement here exists of the many small taverns, the lovely encounters with the Sfakians and the tourists who keep coming back. Frangokastello is also a great starting point for many beautiful mountain walks.
There is a quiet tavern directly under the apartments. Next, away from the castle, lies the oldest tavern of the village, Kali Kardia (Good Heart). On the beautiful terrace in the back you'll be served by the friendly Kaoudis family. On the other side of the castle you find the (very fresh!) fish-tavern of Thrasivoulos Gianarakis and his family, with a terrace overlooking the sea. You will come and go as a friend.
Just some examples, because there are many other beautiful places…
Address: Fragokastelo - Chania
Telephones:
Mobile: 0030 6983054700, 0030 6978420154
Fax:
Website: http://www.frangokastello-artemis.com/