Zoi & Kota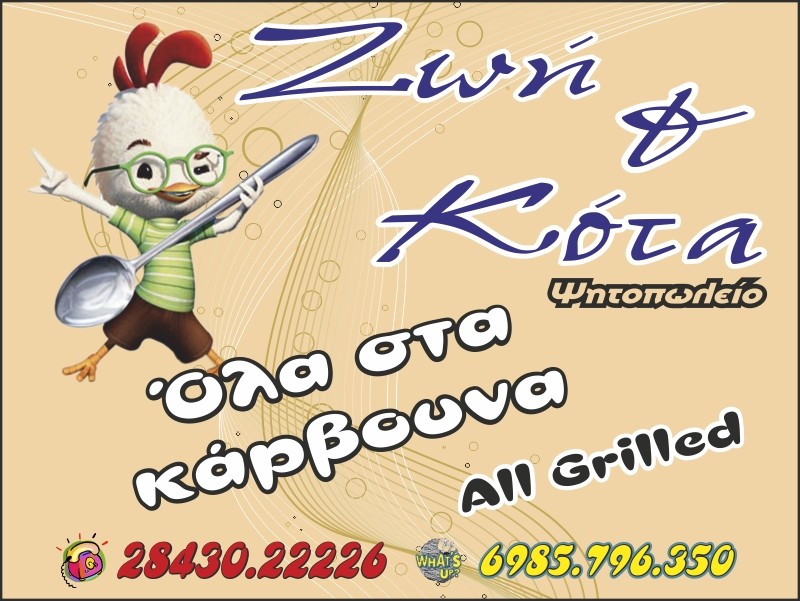 More photos
Click to enlarge
Zoi & Kota is one of the most well known grill houses of Sitia's town.
Zoi means life and Kota means chicken. Zoi & Kota is Greek expression that refers to those who have a good life. Anyway,
Specialty of the house is the grilled chicken that can be accompanied by a variety of sauces. All the specialties of the house grilled on the charcoals.
Manolis and Aggeliki the owners offer chicken gyros and pork gyros, tasty portions, various delicacies wrapped in pita bread and more.
Relax at the tables outside the grill house and enjoy the view of the fountain but also the raki, the wine, etc. along with tasty meze.
Address: 5 El. Venizelou Street - Platanaria - Lasithi
Telephones: 0030 2843022226
Mobile: 0030 6985796350
Fax: