Harbour Studios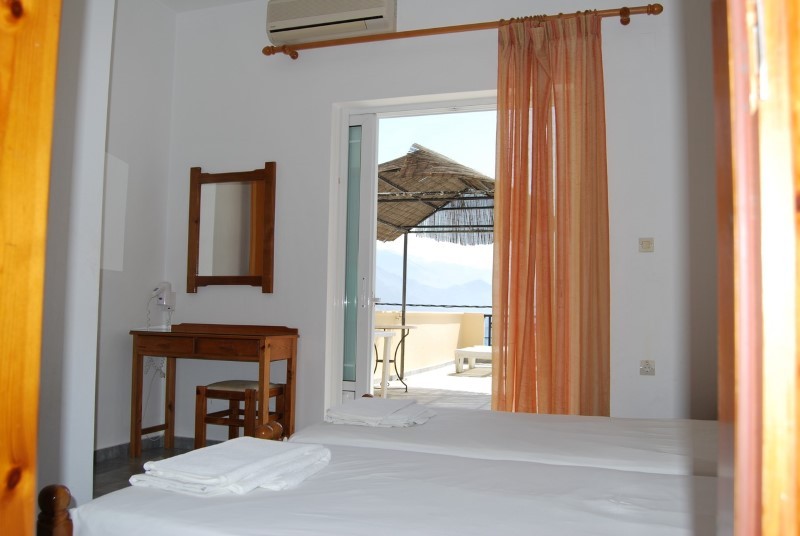 More photos
Click to enlarge
These modern apartments are undoubtedly a cut above the relatively simple accommodation normally available in Paleohora. At first and second floor level and situated on the corner of the town's small harbour, they are literally just a stone's throw from the picturesque promenade, lined with cafes and tavernas that run along the seafront to the pebbly beach.
Harbour Hotel is a newly constructed building which includes 5 studios and 3 apartments.
It is in Paleochora a minute away from the centre of the town at the eastern beach.
The studios and the two room apartments are all comfortable and fully equipped with a good taste, providing everything necessary for a comfortable vacation.
There are big balconies with wonderful view at the eastern beach and room for relaxation.
Hot water is available all day long.
Air conditioning and electric fan are also provided along with the children bed, coffee machine, hair dryer, TV and a full kitchen set.
The image of the port with the little boat is accompanied with the flowers which are in every corner of the hotel.
The nice and clean environment will guarantee that you can have the vacations of your dreams.
We also have a mini market where you can find all the basic necessities and not only.
Address: Paleochora - Chania
Telephones: 0030 2823041138
Mobile: 0030 6980310639
Fax: 0030 2823041138
Website: http://harbour-studios.com

Email: harbourstudios@gmail.com
ΜΗ.Τ.Ε.: 10.42.K.13.2K.01750.