Stewed or sautéed Sfakianò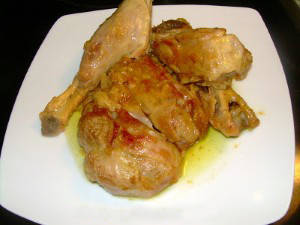 Ingredients:
1 1/2 kilos two-year-old lamb (front part, not thigh)
2 cups olive oil
Salt and pepper to taste
Preparation:
Thoroughly rinse the meat, chop and allow it to stand in a bowl for 2-3 hours, so as to strain. Pour the olive oil in a pot and before it burns add the meat. Turn the heat up and stir continuously, until the meat acquires a whitish colour. Then season slightly with salt and pepper, down the fire in half and cook for 1 1/2 -2 1/2 hours.