Welcome to Crete
Through our website "24 Crete" which will inform and develop every day with varied material from the island of Crete, we hope to help you to learn more about the island, for your visit, for your business cooperation but also for those who want to organize their holidays in the best possible way. Here you will find valuable information for all Municipality and cities of Crete, historical and archaeological information, canyons and beaches of Crete, the manners and customs of Crete, and many traditional Cretan recipes. It will also provide a professional business directory with all sorts of Crete. We would ask for whatever you want and there is not on our site, let us know, to enrich "24 Crete" the best possible way.
Perfect Holidays in Crete
Crete many years now is a popular destination for many visitors who want to experience the Cretan hospitality, learn the ancient culture, taste the world famous Cretan cuisine and swim in the clear waters. Crete is the crossroads between three continents with the unique Mediterranean climate for vacations all year. Wander between mountains and sea, travel over the island from end to end and discover unique beauties with an unusual and impressive variety of colors. We are waiting for you...
Crete, an island with endless beautiful beaches
Crete is renowned for its idyllic beaches with the golden sand and the clear water. Endless and wonderful beaches for all tastes, with sand, pebbles, with unique and strange colorations, isolated small gulfs for the lovers of loneliness, beaches that you will discover yourself and surely, is much more beautiful than potential or postcard pictures you may have seen. Discover them...
Cretan Civilization - Unique Heritage
In all parts of the world, Greece and especially Crete, has given many elements of culture, this is known even to those who have never visited Crete. Throughout Greece and Crete is full of archaeological sites and monuments that dominate from the past until today and that gives visitors the opportunity to make a long journey from the past to today and see the multifaceted versions of the Greek culture. This is why UNESCO has declared many of these monuments of cultural heritage. Travel in time...
Promoted Businesses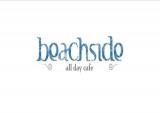 Address: Kokkinos Pirgos - Heraklion
Telephones: 0030
Fax: 0030
Mobile: 0030 6974907756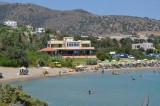 Address: Grammenou Beach, Paleochora - Chania
Telephones: 0030 2823041745
Fax: 0030
Mobile: 0030 6937864593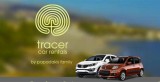 Address: Fregokastello - Chania
Telephones: 0030 2825092077
Fax: 0030 2825092362
Mobile: 0030 6979091339